The Reticent began as a despondent side project for Chris Hathcock while he was drumming for Magick Records' Wehrwolfe and the lesser known blackened death metal group The Torture Cell.  In 2006, Hathcock recorded off and on in a homespun bedroom recording setup to create the pieces that would be released as "Hymns for the Dejected".  The album was only moderately pushed and promoted at shows featuring Hathcock's other bands but it went far enough to garner the attention of Heaven & Hell Records.  

After some deliberation, The Reticent signed with Heaven & Hell Records in 2008 and set about the task of recording a follow-up to "Hymns".  This record was to be helmed at Osceola Studios.  Out of those two days of recording came "Amor Mortem Mei Erit".  Not soon after the album's release, Hathcock's other bands (Wehrwolfe and The Torture Cell) had decided to call it quits.  With time on his hands, he struck out as a veritable one-man show on what H&H Records had dubbed the "Lonely Hearts Tour" (it did occur in February of 2009) which was a short run of dates to more and more receptive crowds.  As more people began to pick up the album and some reviews began popping up, things seemed to be looking up for the band.  

However, late in 2009, due to many personal conflicts, Hathcock had decided to stop doing The Reticent all together.  And so, a year was taken off where sight nor sound came from the project.

During this hiatus, Hathcock had found he was unable to stop writing.  Having his more metal focused bands removed from his life as well as the somber acoustic style emblematic of The Reticent's first two releases, he found himself irrepressibly needing to write and to play.  It was then he put together a new live band and began putting material together for a new album.  

With a renewed vigor, Hathcock once again revisited Osceola Studios to record "Le Temps Detruit Tout" which would then be released through Heaven & Hell Records in 2012.  This time around the album reflected a change in direction as The Reticent's sound started to progress into new territories.  The band's popular original tune "Silence" would appear on the record along with what is arguably the most significantly listened to track - Hathcock's unique version of REM's "Losing My Religion".  

As the stage show got more elaborate and included more sophisticated edited films, crowds seemed to enjoy getting lost in the new directions the band was headed in.  A tumultuous time then struck between 2013-2015 where guitarists were changed 3 times as were drummers.  A consistent lineup was getting hard to maintain until 2015 when the band finally felt secure.

In 2015, Hathcock had decided to embark on something he had been working on in various ways for nearly 10 years.  A concept album that would recount a traumatic personal tragedy and hopefully bring about some closure to its author.  Going even further out on an emotional limb and wanting to explore even more styles and nuances than before, Hathcock knew that a change not only in compositional approach but studio and producer were necessary.  To bring this intensely emotional story to life, he drew upon everything from death metal to classic rock to swing to prog to noise and even more.  So Hathcock reached out to producer Jamie King, who had produced other eclectic/experimental projects such as Between The Buried And Me, to help him achieve this vision.  After a successful Kickstarter campaign, Hathcock was able to self-finance the recording of "On The Eve Of A Goodbye".  Unlike anything The Reticent has ever recorded before, the album was simultaneously more aggressive and more anguished than anything previously released.  The album finally completed at the tail end of 2015 and was released to great critical acclaim in October 2016.
Following a run of successful shows including numerous benefits for the American Foundation for Suicide Prevention (North Carolina and South Carolina chapters), To Write Love On Her Arms, and others, The Reticent found its rhythm in creating highly personal, intensely emotional live performances.  During this time, Hathcock had recruited drummer Mitch Moore and guitar virtuoso James Nelson into the live fold further elevating the quality of the live performances.  
Plans soon began for a fifth full-length album and following the success of the revealing concept record "On The Eve Of A Goodbye," Hathcock felt comfortable exploring another personal story - though this would be very different.  The forthcoming album, "The Oubliette," follows a main character (based upon someone from Hathcock's own life) through the 7 stages of Alzheimer's disease.  Seeing firsthand how merciless and cruel the disease was while at the same time grossly misunderstood, prompted Hathcock to work diligently to craft something that might capture the confusion, anger, fear, and despair that such an incurable disease brings.  Once again produced by Jamie King, Hathcock recorded "The Oubliette" in the late summer and fall of 2019 (delayed twice by injuries he sustained to his right arm).  After numerous delays as well as pandemics, this tragic bit of progressive storytelling was released on the 25th of September 2020.
Current Live Line-up:
Chris Hathcock - Guitars, Vocals, Visual Media  (All instruments in studio)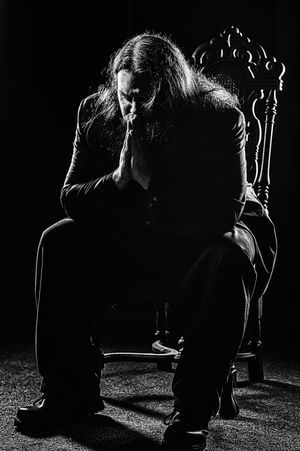 James Nelson - Lead Guitar, Backing Vocals  (Lead in studio)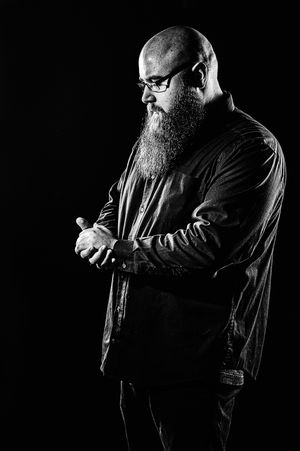 Cliff Stankiewicz - Live Bass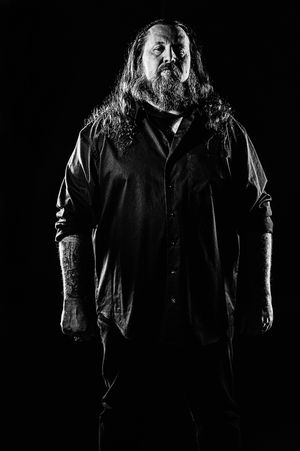 Mitch Moore - Live Drums